The combination of history, culture, industry and beautiful natural landscapes has caused Germany to grow rapidly and become one of the most densely populated places in the world. Germany has three cities with more than a million inhabitants each, contributing to the high population. More than 100,000 people live in almost 100 cities in the country, and more than 10,000 people live in more than 1,500 cities.
Berlin
Berlin is the capital of Germany. There are quite a lot of attractions waiting for tourists in Berlin, so it is worth visiting this city. Being in the capital of this country, it is impossible not to see the Reichs Parliament. It is indeed a large representative building. Interestingly, the parliament can be visited as much as possible. However, there are a lot of applicants, so sometimes you have to wait in rather long lines.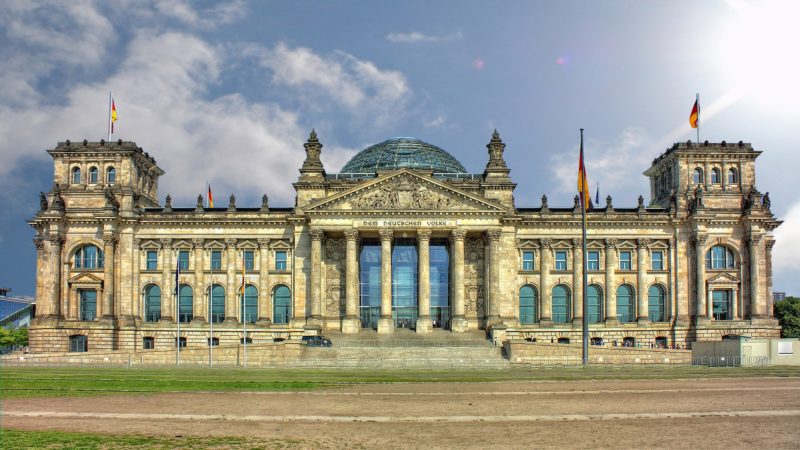 In addition, there is a place in the city worth seeing, which will be of particular interest to those who are passionate about Jewish culture. Here we have a
Memorial
to the murdered Jews of Europe. It was created in memory of the victims who died during the last war and who were of Jewish origin. This is a fairly new building, as the monument was first opened to the public in 2005.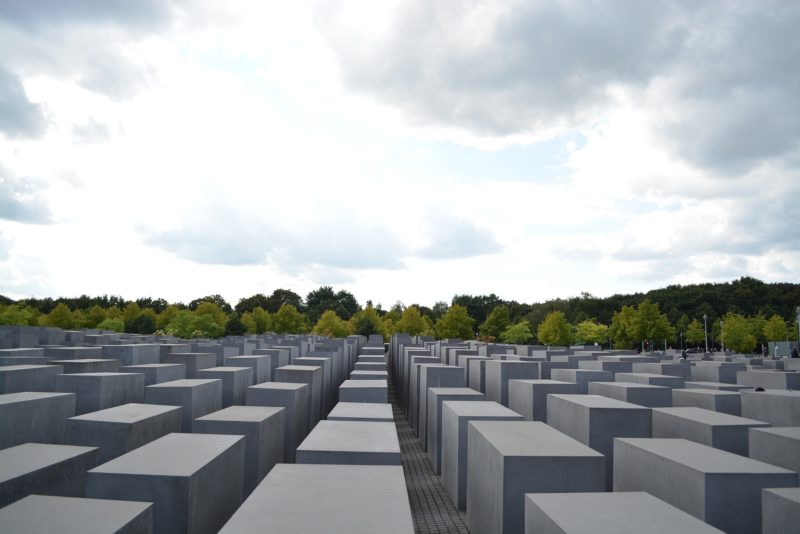 Berlin also has the famous
Brandenburg Gate
dating back to the late 18th century. It has its own special meaning – peace and freedom. The Brandenburg Gate can be found on many postcards from Berlin and photographs. It is worth seeing with your own eyes and taking pictures with it. This facility is truly impressive. However, you must see it carefully.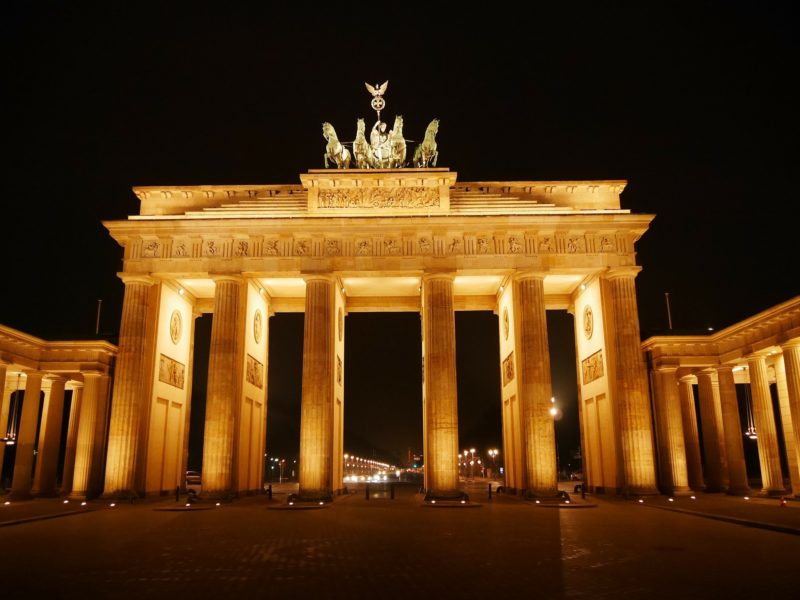 Hamburg
Germany's second city is Hamburg. Also in this city there are many attractions that you must visit. One of them is, for example, a miniature wonderland. This is a wonderful exhibition representing the world in miniature. It was made with attention to the smallest detail.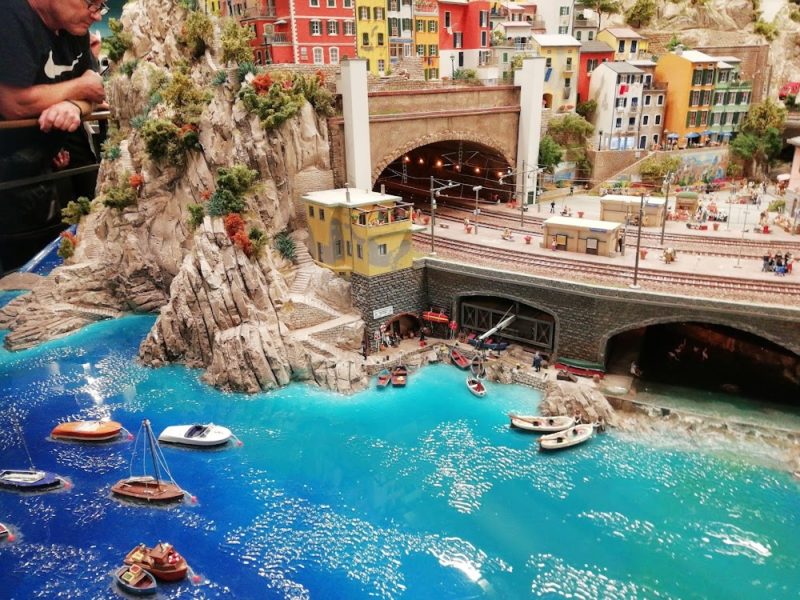 Hamburg's landmark is also Fischmarkt. This is the place where you can buy delicious and fresh fish. There is also an opportunity to try a local delicacy – fish roll. Is it worth going here? It all depends on whether we like the smell of fish. If it doesn't bother us, we should see this place with our own eyes.
Hamburg has a beautiful park called Planten un Blomen. This is a park where you can see wonderful light and water shows. There is also a beautiful Japanese garden. Presumably the largest in the Old Continent.
Munich
Another city that belongs to the largest in Germany is Munich. Next to Berlin, it is said to be a must-visit city in this country. You should definitely go to St. Peter. In this place you will find a tower from which we can admire the panorama of the whole city. It is worth doing as much as possible, although it requires climbing almost three hundred steps. But what is not made for magnificent and breathtaking views.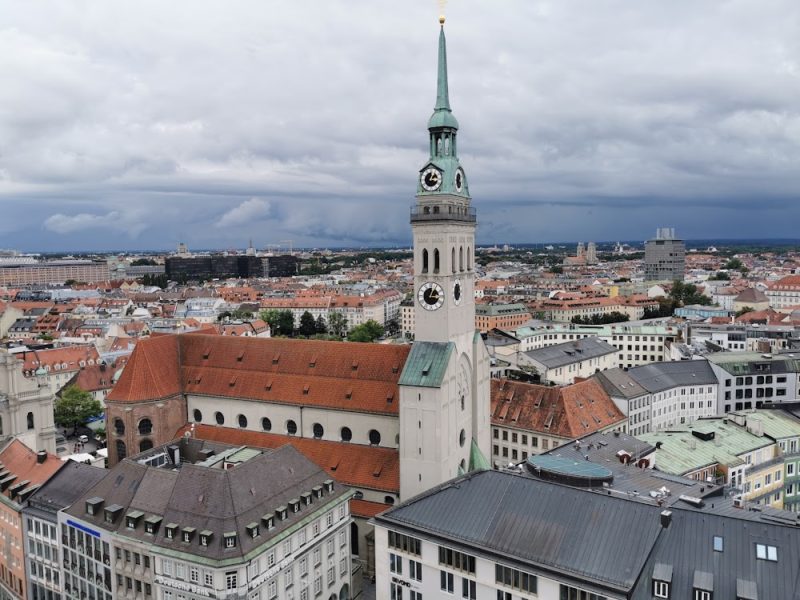 Every football fan in Munich should not miss the Bayern stadium. This is one of the most beautiful, interesting and largest stadiums in Europe. It is worth trying to get to the match immediately after it is played out at the stadium. It is best to come to this city on the weekends, when you can still watch an exciting football match.
Of interesting places, the Orlando di Lasso monument is also worth a visit. Why is this an interesting place? Because it's a bunch of laurels, flowers and candles from Michael Jackson fans. Once the singer stayed at a nearby hotel while touring Germany. For this reason, the fans decided to honor his memory in this place. However, after some time, they decided that the best choice would be a monument, and not the street next to the hotel. Unfortunately, the monument has nothing to do with the late King of Pop. This is also the reason why this is an interesting and slightly strange place. However, it is worth visiting them as often as possible.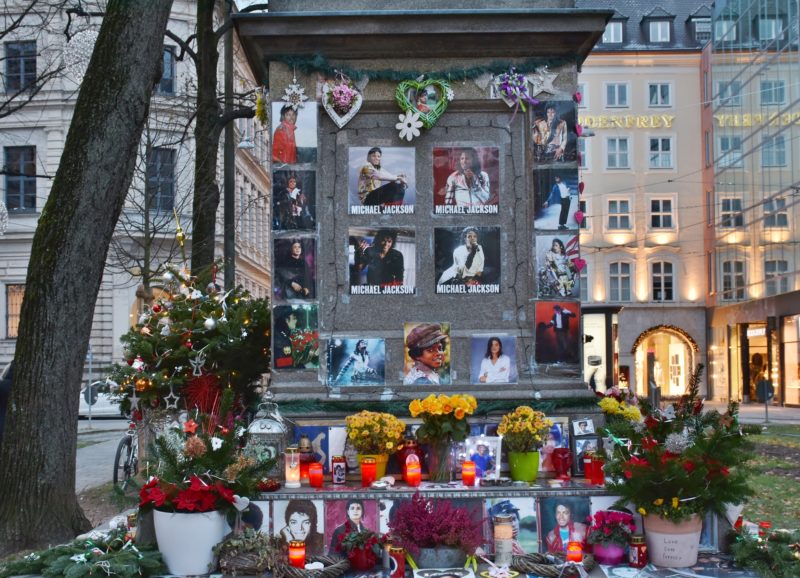 Cologne
Another major German city is Cologne. First of all, it is worth coming to this city to see the magnificent and even otherworldly temple-cathedral. This cathedral dedicated to St. Peter and Virgin Mary.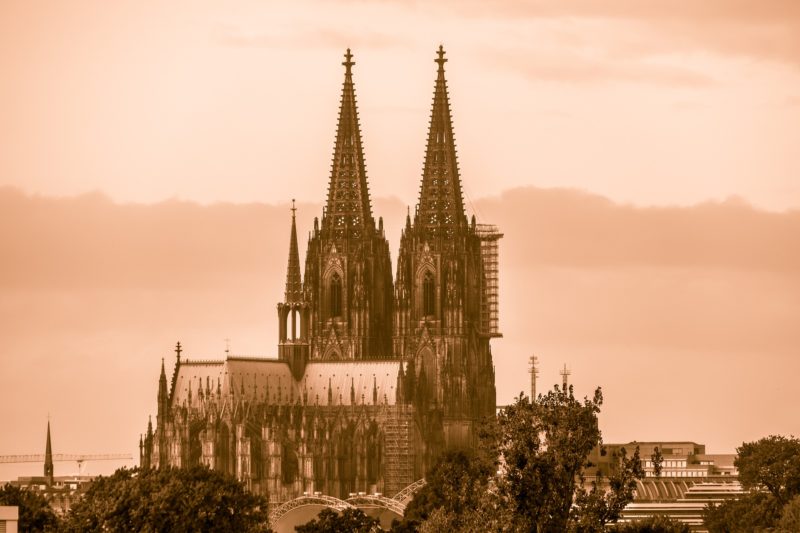 Peter and the Virgin Mary [/ caption] This facility is simply huge. There are no words to describe it. You just need to see it with your own eyes. However, everyone is surprised by its size. Delight does not pass after entering the salon. There, too, we notice huge spaces and beautiful decorations. There really is a lot to admire here. In Cologne, tourists can also visit the beautiful town hall, built in the Gothic-Renaissance style. In addition, everyone who happens to be here should go to an interesting museum, which contains a lot of Romano-Germanic exhibits. The museum is located in close proximity to the cathedral, which, as mentioned earlier, is a must-see. Germany has many interesting cities worth visiting. In each of them you will find interesting and noteworthy places and objects.