Vilnius is the capital of the Republic of Lithuania – one of the three Baltic countries in Northern Europe along with Estonia and Latvia. It is worth getting acquainted with interesting facts about Vilnius and Lithuania.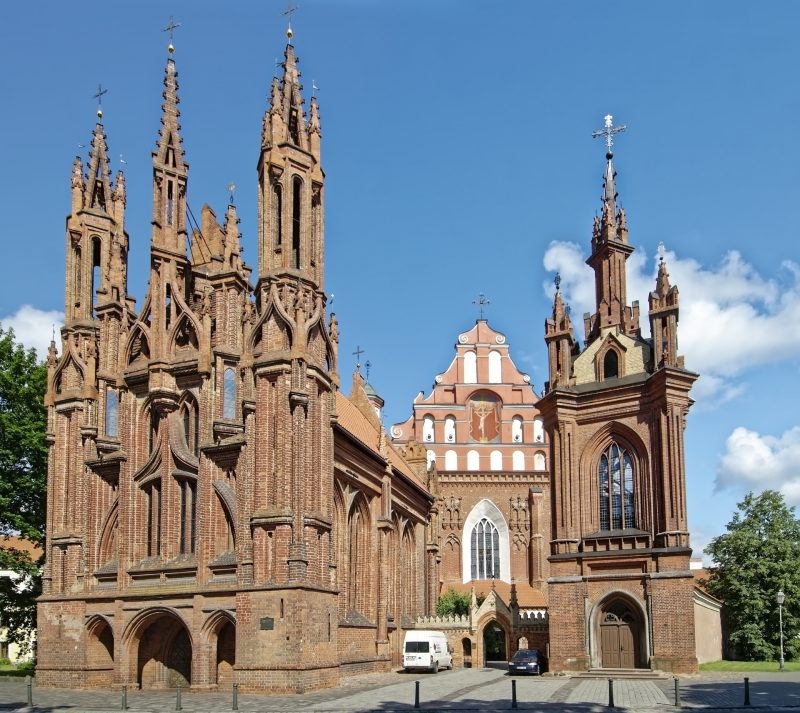 1. A settlement existed in the area as early as the tenth century, and the first written mention of it dates back to 1128.
2. The boundaries of the city of Vilnius cover an area of 401 sq. km, the population of which in 2016 was 544 thousand people.
3. In 1862, the railway line St. Petersburg – Vilnius – Warsaw was built.
4. Vilnius is the main driving force of the Lithuanian economy, it is one of the largest Baltic financial centers and is the richest region in the country.
5. In 1323, during the reign of Grand Duke Gediminas, Vilnius was first mentioned as the capital of Lithuania.
6. In 1387, Grand Duke Jagiello began the baptism of his pagan Lithuanian subjects, created a dynastic union with the Kingdom of Poland and granted the rights of the city of Vilnius.
7. Lithuania became a member of the European Union on 1 May 2004.
8. In 1495, the first factories of jewelers and tailors were opened. Vilnius begins to develop as a center of trade, industry and culture in Eastern Europe.
9. In 1579 a college, a college, was founded by the Jesuits in Vilnius and raised by the Pope to the level of an academy. It was the first university in the Baltics and became the most important cultural center in the region.
10. Population density is much more concentrated in Vilnius, the capital of Lithuania, with an average of 1,400 inhabitants per square kilometer. The population of the country is smaller, and the average for the whole of Lithuania is 46 people per square kilometer.
11. Vilnius was one of the best places to live according to the New York Times Ranking
12. Lithuania became independent from Soviet Russia and Germany on February 16, 1918.
13. In 1920, Lithuania lost part of its territory, including the historical capital of Vilnius, to Poland. The capital of Lithuania was moved to Kaunas.
14. An important feature of the city before the Second World War was the Jewish community, which for almost 150 years was the center of the cultural life of Eastern European Jews.
15. On the basis of the Molotov-Ribbentrop Pact, the Soviet Union forced Lithuania to sign an agreement on mutual assistance, which allowed the deployment of Red Army troops on Lithuanian territory. As a result of this union, Lithuania returned Vilnius, but was incorporated into the Soviet Union.
16. February 16 – Independence Day.
17. In May 2004, Lithuania became a member of the European Union and NATO, and Vilnius became the capital of an EU and NATO member state.
18. According to the Green City Index, the air in Vilnius is the cleanest among the capitals of Eastern and Central Europe.